We Recommend Travel Insurance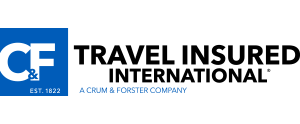 Get your travel insurance now!
Whether traveling to a place you have visited before, or to a brand new destination half way across the world, it is important to invest in a travel insurance policy that will protect against unexpected situations that can occur both before and during your travels. It should never be a question about whether or not you can afford a travel insurance policy, but a question of how could you afford to travel without one. A low payment spent on travel insurance could save you and your family thousands of dollars in medical expenses due to unexpected illness or injury while on a trip, lost or stolen baggage, or flight cancellation and delays.
By investing in travel insurance, you aren't only guaranteeing that you will be assisted if an unwanted situation arises, but you are also providing peace of mind for yourself as well as your loved ones while you are traveling.
Some of the most common unexpected situations that occur before or during travels which can easily be protected by the right travel insurance policy:
Your cruise departure, tour bus or flight could be delayed by factors that you cannot control such as inclement weather. With a travel insurance policy, you will be reimbursed for any additional expenses you are forced to pay such as meals and accommodations until your plans are back on schedule.
If your cruise of flight is canceled for a reason such as a natural disaster, or you need to cancel plans for your own personal reason such as unexpected illness or death of a family member, a travel insurance policy that includes cancellation coverage will reimburse you for any pre-paid, non-refundable deposits that were made for your travel plans.
If you are inconvenienced by either lost or stolen baggage during your travels, travel insurance coverage will pay up to the maximum amount stated in the policy for the personal effects lost such as clothing, electronics, and other personal items.
Most existing health insurance coverage does not apply while traveling abroad. Travel insurance plans include emergency medical and emergency medical assistance coverage as well as any transportation that may be needed. This protection would provide you with proper medical care and protect you financially if you had to stay in hospital, be evacuated for treatment, or undergo a major medical process.

Bankruptcy of Provider
If an airline carrier, tour operator, or cruise line that you booked plans with experiences bankruptcy or default, financial default coverage provided by an insurance policy allows you to be reimbursed for any non-refundable payments that will not be provided by the travel service directly.
Travel Insurance allows you to travel with 24/7 protection and support. If you are investing in a trip, it is imperative to invest in coverage for your health, safety, and travel costs.